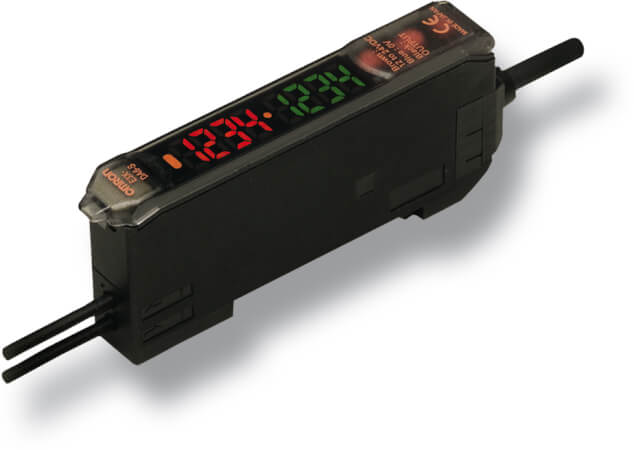 E3X-DAH-S
Digital fiber amplifier with infrared LED
The digital fiber amplifiers with infrared LED are ideal for water detection applications or where visible light is not desired.
Infrared LED
LED power control and signal processing function
Specifications & ordering info
Ordering information
Pre-wired
Connector version
Infrared light (fiber amplifier connector)1
Fiber amplifier connectors
Specifications
Amplifier units with cables
Power supply reverse polarity protection, output short circuit protection, mutual interference prevention

Light emission power and reception gain, digital control method

Select from OFF-delay, ON-delay, or one-shot timer. 1 ms to 5 s (1 to 20 ms set in 1-ms increments, 20 to 200 ms set in 10-ms increments,
200 ms to 1 s set in 100-ms increments, and 1 to 5 s set in 1 s-increments)
---
How can we help you?
If you have a question or would like to ask for a quote, please contact us or send a request.
+47 22 65 75 00
Contact us
Kontakt meg E3X-DAH-S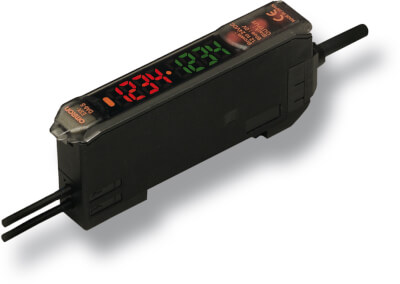 Takk for din forespørsel. Vi vil kontakte deg så snart som mulig.
Vi har for tiden tekniske problemer. Ditt skjema har ikke blitt innsendt. Vi beklager så mye og håper du vil prøve igjen senere. Detaljer:
Download
Request quotation
Request quotation
Tilbud for E3X-DAH-S
Ved å fylle ut dette skjemaet vil du motta et tilbud på det valgte produktet. Vennligst fyll inn alle obligatoriske felter. Dine personlige opplysninger vil bli behandlet konfidensielt.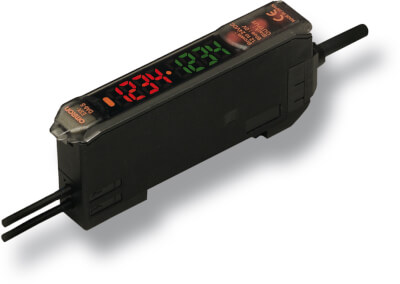 Takk for din tilbudsforespørsel. Vi vil sende deg det forespurte tilbudet så snart som mulig.
Vi har for tiden tekniske problemer. Ditt skjema har ikke blitt innsendt. Vi beklager så mye og håper du vil prøve igjen senere. Detaljer:
Download