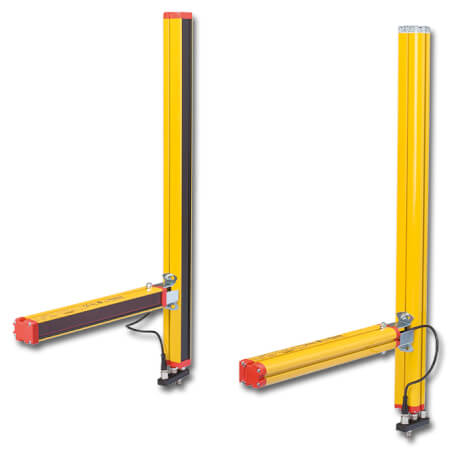 F39-TGR-MCL
Muting actuators
The F39-TGR-MCL-_ muting actuators are plug-and-play accessories for the F3S-TGR-CL Safety Sensors. Easy wiring of the entire muting system is provided by connection boxes managing all connections needed.
Active/active and active/passive systems supported
T- and L- shape muting by using same parts
Selectable muting sensor sequence
Pre-installed mounting brackets
Pre-wired connection cables
Supporting Type 2 and Type 4 applications
Specifications & ordering info
Ordering information
Muting actuators (mounting brackets are included)
Connection boxes
Mounting brackets
Specifications
Configuration examples
L-muting, active/active
1) Safety sensor (e.g. F3S-TGR-CL4A-K2-500)
2) Muting actuators F39-TGR-MCL
3) Connector box F39-TGR-MCL-CML
4) Connector box F39-TGR-MCL-CMD
L-muting, active/passive
1) Safety Sensor (e.g. F3S-TGR-CL4A-K2C-500)
2) Muting actuators F39-TGR-MCL-R
3) Connection box F39-TGR-MCL-CMD
How can we help you?
If you have a question or would like to ask for a quote, please contact us or send a request.
+47 22 65 75 00
Contact us
Kontakt meg F39-TGR-MCL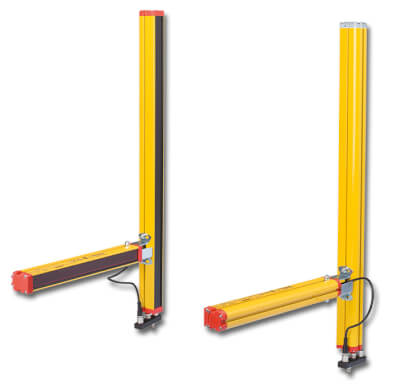 Takk for din forespørsel. Vi vil kontakte deg så snart som mulig.
Vi har for tiden tekniske problemer. Ditt skjema har ikke blitt innsendt. Vi beklager så mye og håper du vil prøve igjen senere. Detaljer:
Download
Request quotation
Request quotation
Tilbud for F39-TGR-MCL
Ved å fylle ut dette skjemaet vil du motta et tilbud på det valgte produktet. Vennligst fyll inn alle obligatoriske felter. Dine personlige opplysninger vil bli behandlet konfidensielt.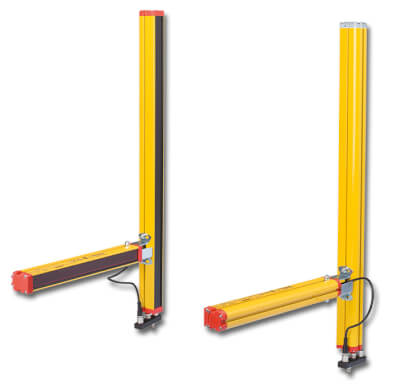 Takk for din tilbudsforespørsel. Vi vil sende deg det forespurte tilbudet så snart som mulig.
Vi har for tiden tekniske problemer. Ditt skjema har ikke blitt innsendt. Vi beklager så mye og håper du vil prøve igjen senere. Detaljer:
Download