Omron's NA Series offer new models and functionalities
The new NA Series are the next generation of Machine Interface, a range of options and models that covers every need.
NA5-***-V1 [NEW]
NA5 Series hardware version up NA5-***-V1 is a totally backwards compatible NA5 that deploys faster performance in screen and graphics operation thanks to new processor and electronics.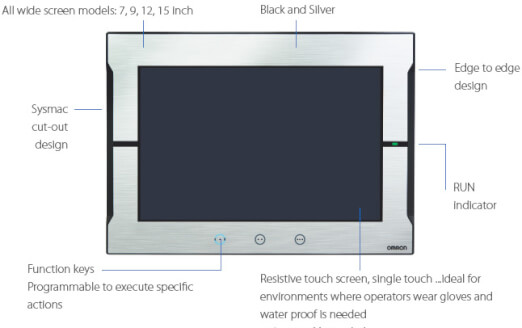 Soft-NA [NEW]
NA functions work on Windows
Soft-NA is application software that provides NA functions. The use of this software with hardware that suits your requirements offers a more flexible way of using the NA Series. You can monitor and collect machine or line data on a PC in the office, and can link an on-site industrial PC with NA functionality to other application software. 
Safety Monitor [NEW]
The Safety Input/Output Unit Monitor directly shows the ON/OFF status of safety I/O units and information on components connected to individual I/O terminals, enabling efficient monitoring of the entire system including safety components.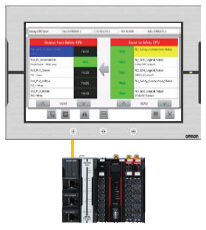 Automatic log transfer to server [NEW]
The errors that the system detects and the operations that operators perform can be logged. The logs can be automatically transferred to the server as well as displayed on the NA Series and displayed as CSV files on your PC. You can see who and when did what in a chronological order, helping you analyze errors.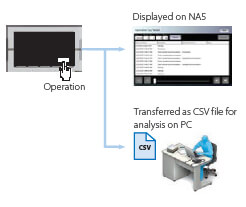 Følg OMRON Industrial Automation på LinkedIn