Top 4 Ways to Tackle Labour Shortage with Automation
Publisert 6. september 2023 i automation blog
Automation is a pathway to supporting manual workforce and not replacing them.
Labour shortages in manufacturing are a growing cause of concern worldwide. While financial incentives and targeted workforce qualifications have been used as countermeasures, more innovative solutions are needed. Many manufacturers choose to automate repetitive activities but to what extent is it supporting the existing taskforce or is it taking away their jobs altogether?
In 2023, Reuters disclosed an alarming trend: a record-high 53% of companies grapple with hiring difficulties. Staff shortages, soaring energy costs, combined with the pursuit of climate neutrality create new challenges. In the quest for sustainable manufacturing, innovative strategies to address labour gaps and enhance existing talent are the beacon of progress.
Let us go over the top four ways to addressing the labour shortage and supporting the current workforce with automation:
1. Leverage integrated solutions combining IT and OT
Companies should leverage integrated solutions that combine the expertise of experienced partners and integrate information technology (IT) and operational technology (OT). This approach ensures a seamless implementation of automation technologies and maximizes their potential to relieve employees from repetitive and monotonous tasks. European Union (EU) countries, which have already made significant progress in automation, are well-positioned to adopt integrated solutions.
The collaboration of OMRON, Nokia, and Dassault Systemes is a perfect example for driving IoT solutions in Industrial settings, showcasing the power of their combined expertise in an autonomous production environment. This synergistic approach combines Nokia's 5G private wireless technology, Dassault Systèmes' virtual twin experiences, and OMRON's intelligent automation, demonstrating the potential of digital transformation and IoT-based automation solutions for various industries.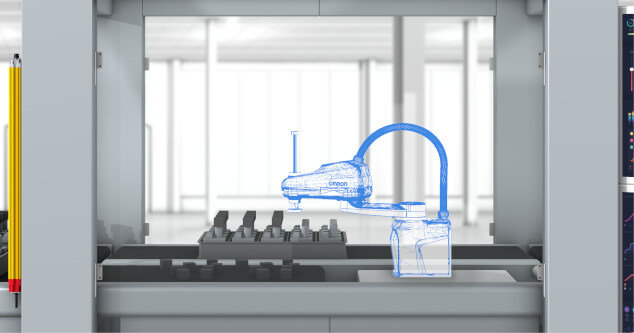 2. Upskilling the workforce with digital and technical skills
Incorporating automation into traditional businesses hinges on cultivating a workforce equipped with digital and technical acumen. The World Economic Forum's 2022 projection asserts that by 2025, half of the workforce will require reskilling, adapting to Industry 4.0 and beyond. Remarkably, by 2027, over two-thirds of vital skills in current job requisites will change, due to revolutionised manufacturing processes.
OMRON is committed to nurturing the next generation in industrial automation, staying true to our mission of contributing to a better society. For instance, we invite children and young people to activities such as Girls' Day in the company, organize open days, cooperate with educational institutions and universities, make our technology available and more. Our experts offer training courses and workshops to students. At the same time, we support important education and research initiatives financially – for example the i-bots robotics team in Germany – as well as through donations to universities and other institutions.
3. It is never too late to start your journey with innovative technologies
Advanced technologies such as robotics, big data and cloud computing, Augmented Reality (AR), and the Internet of Things (IoT) can address skill and labour shortages by enabling value creation and flexible workflows. Big terms, are they? They are not as daunting as they appear in practicality. Collaborating with technology providers experienced in tools like 5G, edge AI, and data analytics can lead to successful implementation and utilization of these technologies.
For instance, OMRON Automotive Electronics Italy (tcm:430-111410) has attained a quality gate of 100% on assembled parts, reducing costs associated with waste, and return on investment attained in just one year. Thanks to OMRON's i-BELT Data Services team that supported them in revising manufacturing strategies with data analysis as a tool for smart, real-time management of critical process-based defects.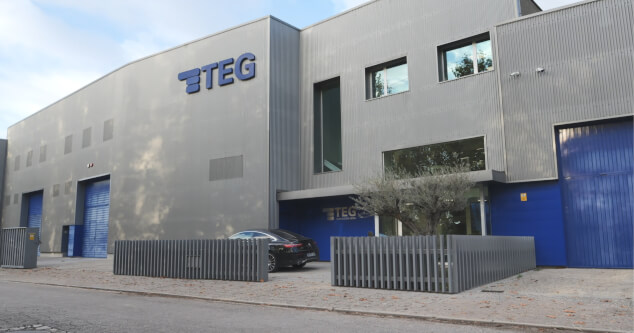 4. Start Small, Test, and Scale Up
Implementing automation requires careful planning and consideration. Starting with small-scale pilot projects allows companies to test the effectiveness and acceptance of automation technologies within their specific operations. Once successful, the implementation can be scaled up to accelerate growth and address the labour shortage more comprehensively. It is important to involve employees from the beginning, addressing their concerns and showcasing the benefits of automation.
According to a recent study by the International Federation of Robotics in July 2023, Germany, Italy, France, Spain, and Poland are the top five EU countries leading in industrial robot adoption. These nations account for 70% of all installed robots in the EU in 2022. Contrary to job loss concerns, a 20-year labor automation study in Germany reveals no evidence of robots causing overall employment decline. Instead, job roles are shifting, with automation handling certain tasks, allowing employees to focus on areas requiring human intervention. Moreover, robots have alleviated night shift burdens, reducing the need for employees to work antisocial hours.
In summary, we can combat the labor shortage by using automation methods that boost efficiency, reduce repetitive tasks, and empower workers for more meaningful roles. Through integrated approaches, digital skills training, and innovative technologies, companies can overcome shortages and foster growth. Automation is not a threat to employment; it is a tool to increase productivity and propel businesses forward amid labor challenges
Contact us for more information