Industry Applications

Packaging

With built-in vision and lighting, our cobots can inspect, sort and pick up products from a conveyor belt before putting them into cases. You can quickly adapt the production lines to new products or seasonal models. Packaging applications can include the following: box, case, and carton packing, palletizing as well as de-palletizing, sorting and order picking, and box construction.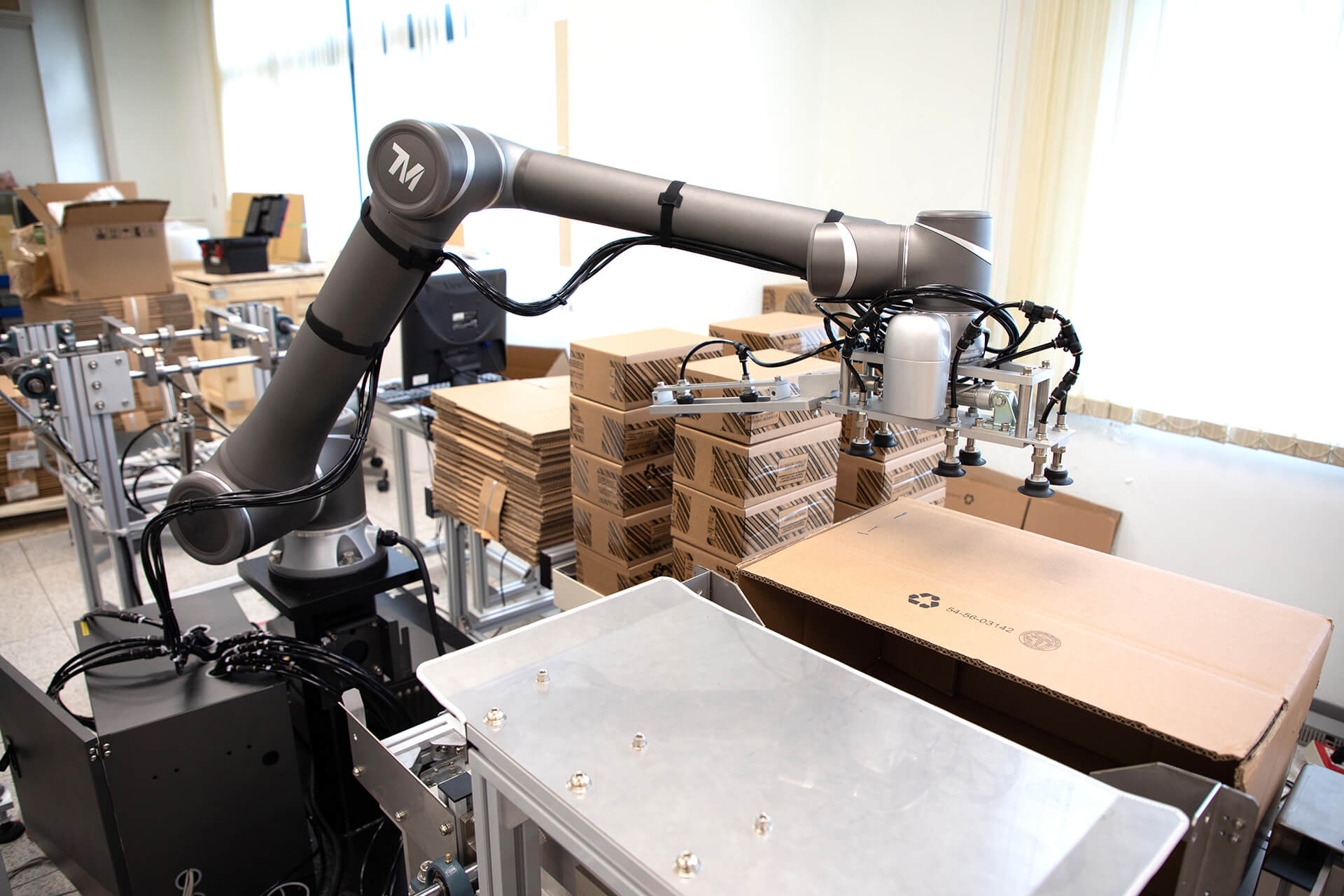 11. februar 2021 Collaborative robot automates tray handling and improves safety and ergonomics in a hazardous working area.
Read more