Today's challenge: Inspection complexity
Reclosable packages or pouches with nozzles are increasingly replacing rigid plastic containers. Flexible packaging with new elements like nozzles, reclosable sealings or more sustainable printing techniques such as printing directly onto the container with inks for better recyclability, pose different challenges to packing integrity inspection.
Switching to thinner or recycled films? These films have different machinability and mechanical performance which can lead to imperfections in shape and edges that require thorough inspection. The same holds true for bio-based options or monomaterials that can influence fidelity and performance of label and code printing, especially when using greener inks. Inspection is a challenge with uneven shapes and changing print quality on different materials.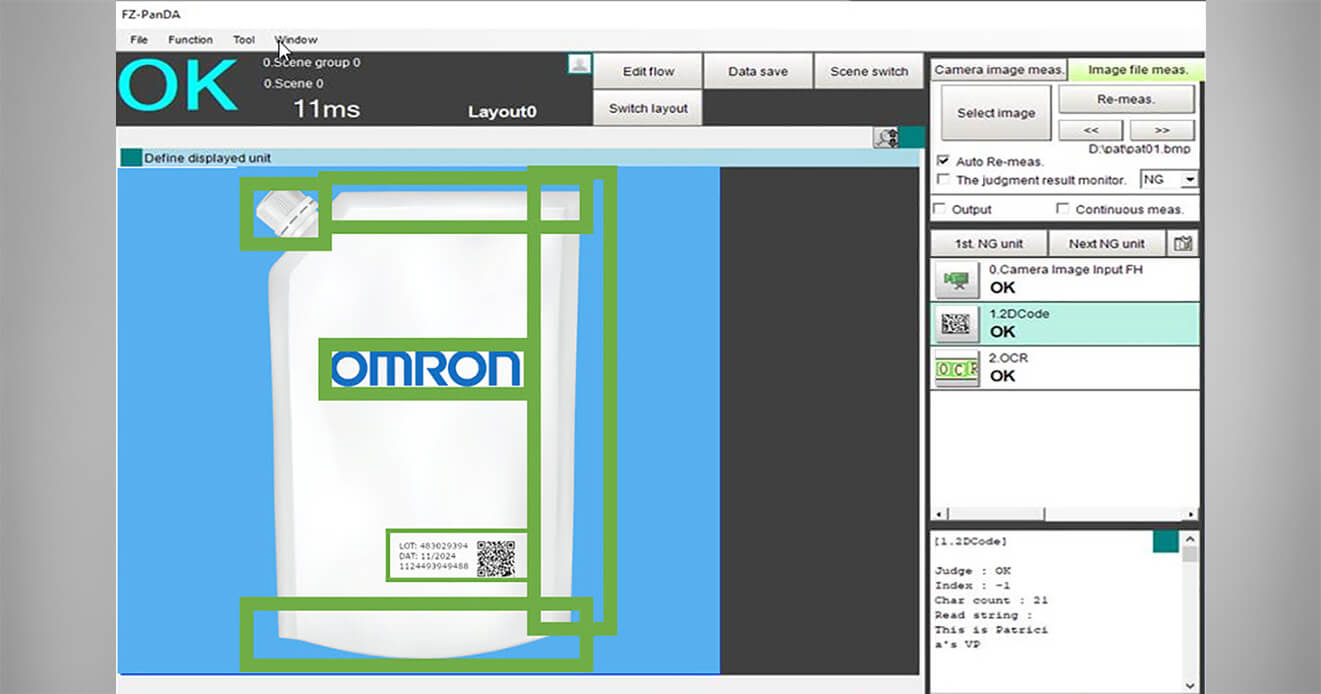 Our Solution: Advanced Inspection Systems at High Speed
We offer an easy and scalable system for multiple lines and defects plus transparent integration with robotics systems. Our multicamera platform features a single controller for multiple image capture at high speeds.

Additionally, we provide parallel processing for different inspections. This results in efficient and reliable detection of different defects at high speed. Our advanced algorithms recognize difficult-to-read characters in variable light conditions and on difficult surfaces.
Benefits of our Packaging & Label Integrity solutions:
Reliable inspection in complex environments

Advanced performance at high speeds

Increased flexibility with changing variables and materials

Easier integration and scalability with robotic systems
See Our Solution in Action
Flexible quality inspection solution with machine vision at Novio Packaging
Since 1978, Novio Packaging A/S has produced and distributed primary packaging and packaging solutions for various markets including pharmaceuticals, cosmetics and food and beverage industries. It is vital that the bottles that they produce for example for juice manufacturers are free from any defects or items that could contaminate the contents or affect the appearance of the bottle. The Novio factory in Denmark needed a sophisticated and flexible quality inspection system to cope with changes in the types of bottles being produced, and to achieve the right levels of quality. Novio opted for a versatile solution from OMRON including the FH vision system as well as FQ2 cameras. The system detects any defects, such as scratches or dust, that could affect the quality of a bottle. Any bottle identified as having defects is automatically discarded.