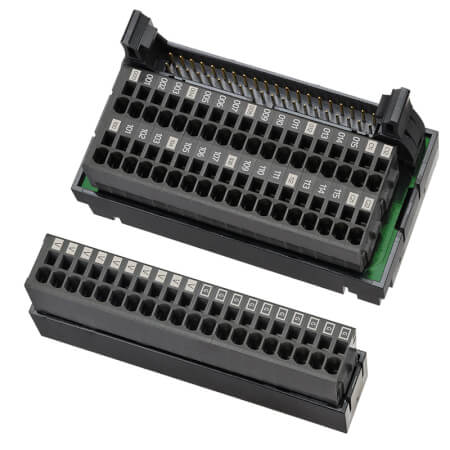 XW2K
Ultra-Compact Interface Wiring System
The Industry's Smallest Compact Interface Wiring System to Reduce Work and Save Space on Control Panels
This product is the industry's smallest*1 and is mountable in two ways (vertical and horizontal), so you can use space efficiently to downsize and save space on your control panels.
Push-In Plus terminal blocks are employed to reduce wiring work by 60%*

2

 compared with traditional screw terminal blocks. No loosening of screws means maintenance-free operation.
Wiring patterns specifically designed for connections with the PLCs reducing the work required for signal layout checking.
Connect with PLC digital I/O unit  to achieve the smallest configuration reducing wiring work and saving space.
Vertical and horizontal mounting possibility.
How can we help you?
If you have a question or would like to ask for a quote, please contact us or send a request.
+47 22 65 75 00
Contact us
Kontakt meg XW2K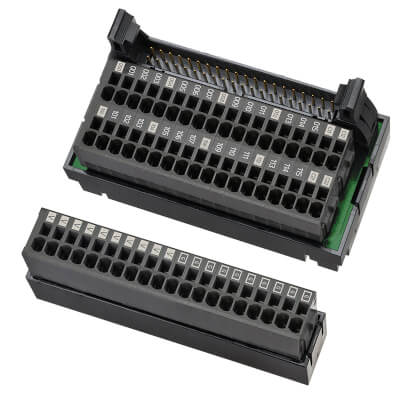 Takk for din forespørsel. Vi vil kontakte deg så snart som mulig.
Vi har for tiden tekniske problemer. Ditt skjema har ikke blitt innsendt. Vi beklager så mye og håper du vil prøve igjen senere. Detaljer:
Download
Request quotation
Request quotation
Tilbud for XW2K
Ved å fylle ut dette skjemaet vil du motta et tilbud på det valgte produktet. Vennligst fyll inn alle obligatoriske felter. Dine personlige opplysninger vil bli behandlet konfidensielt.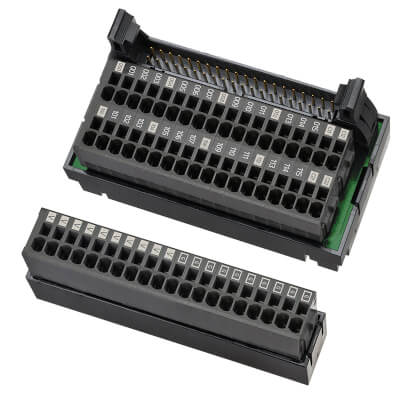 Takk for din tilbudsforespørsel. Vi vil sende deg det forespurte tilbudet så snart som mulig.
Vi har for tiden tekniske problemer. Ditt skjema har ikke blitt innsendt. Vi beklager så mye og håper du vil prøve igjen senere. Detaljer:
Download