Today's challenges to protect and boost your processes
The manufacturing industry is moving at a fast pace and it is hard for producers to keep up with the continuous need for change caused by new regulations, counterfeit operations and individualised consumer needs.
Traceability is vital for protecting your brand and it can also provide valuable information for improving your processes. We use our vast experience in track, trace and control to help manufacturers build robust systems that protect and improve processes; today and tomorrow.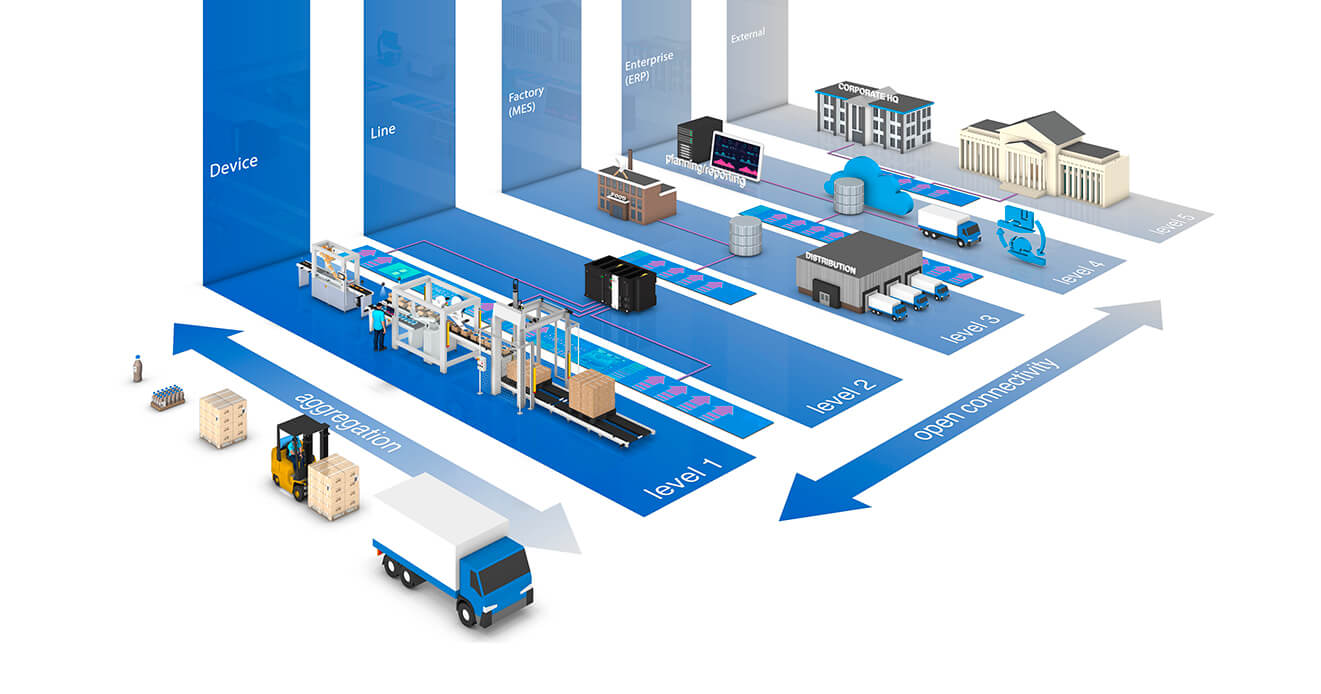 OMRON's Traceability 4.0
The need to control and have visibility in the automation processes has increased. Our traceability 4.0 connects digital and physical technology to optimize and improve yield. We add additional value with quality components and products. Traceability 4.0 connects information about people, processes, equipment, and parts.
Key Applications & Solutions
We offer a complete array of hardware solutions for all your traceability challenges to boost brand protection, regulatory compliance, quality control, and process improvements. Combined with our MVRC approach (Mark, Verify, Read, Communicate), we provide innovative, future proof applications and solutions. Our traceability experience helps you to ensure quality while improving productivity.
one partner for all your traceability hardware
successful international track record
future proof MVRC approach
combine with sensing, control, safety, vision, motion, robotics
smart technology for modern day challenges
Benefits of our traceability solutions:
Regulatory compliance with traceability directives

Identify counterfeit production & illicit trade

Targeted recalls pinpointing problems and individual products

Increase consumer information & personalisation

Improve quality with rich data at product level
Our solutions include:
Single source full hardware solution covering all traceability system aspects: laser marking, code quality management tools, reliable code reading, data collection and communication plus RFID

Guaranteed performance and fast deployment as all components have been designed to work with our traceability controllers

Retrofit solution that can easily be implemented on existing lines without compromising line efficiency

Built-in communication capabilities for interfacing with MES and ERP systems
See all our Key Applications & Solutions
We offer an extensive portfolio of products within the area of traceability solutions, find them all via the below links: