10% faster packaging and perfect sealing quality achieved by Martini
With Omron's Sysmac machine and NX-TC temperature controllers
No stops for film changes. Not only is Martini's new HFFS (Horizontal Form Fill and Seal) system 10% faster in production, it also enables automatic changing of packaging films without machine stoppages, saving time and eliminating waste. It's thanks, in part, to Omron's new single NJ501-1400 Sysmac Machine Controller, which recently replaced two separate controllers to provide unified control of Martini's highly popular MLV130 system. A system that now has a double-sealing head and Long-Dwell profile, as well as a volumetric dosing unit for fast, precise weighing.
Highest quality seals
Also, a new Omron temperature controller in the system helps to reduce the time needed to reach the right sealing temperature and to maintain the right temperature during machine transitions, such as machine start/stop or production speed changes. High quality sealing is becoming increasingly challenging as the industry moves to more sustainable packaging solutions, which range from thinner plastic films to multilayer packaging and recyclable films for eco-packaging. Now these challenges are being fully met with the new Omron temperature controller, which reduces the time needed to reach and maintain the correct sealing temperature during machine transitions such as machine start/stop or production speed changes.
"The quality of the packaging seals is a key benefit of our solution," said Francesco Gusson - Chief Engineer of Electronic Dept. "The dedicated packaging algorithms of Omron's NX-TC temperature controller allow us to provide our customers a machine that can deliver the highest quality seals for a very large range of hot sealable packaging films."
10% faster HFFS packaging
Film changes without stoppages
30% less energy consumption
Highest quality sealing – even for eco films
Major maintenance cost savings
Based on proven VFFS single controller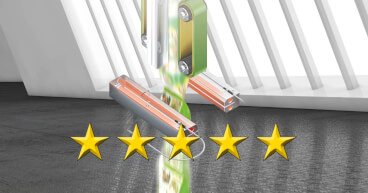 Boost the speed, change the film, control the temperature, cut the scrap and extend your product's lifetime with our Perfect Sealing Solution!
Read more
More Customer References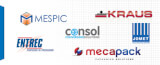 Hos Omron lytter vi til kundene våre. Ved å lytte til deres behov –gir det oss nye ideer. Og ettersom vi har lyttet til våre emballeringsmaskinkunder i mer enn 20 år, er det ikke overraskende at vi har fått noen gode ideer i løpet av denne tiden.
Read more