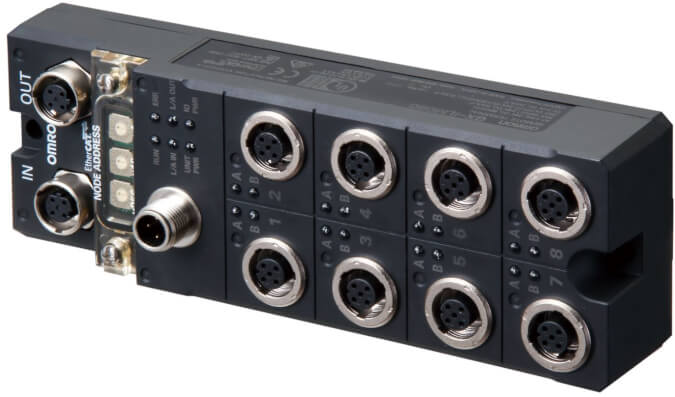 GX-ILM
IO-Link master unit for water and dusty environments
IO-Link makes communication down to the sensor level visible
Machine downtime can be reduced.
Abnormality detection for shortest recovery time.
Condition monitoring for predictive maintenance.
Individual identification for reduction of man hours.
GX Series master unit with IP67 protection class for watery and dusty environments as well as NX Series master unit with IP20.
Up to 8 sensors can be connected with one GX Series IO-Link master unit.
Photoelectric and Proximity sensors available.
Specifications & ordering info
| Produkt | Type of module | Communication port(s) | Number of I/O connectors | I/O connection type | Description |
| --- | --- | --- | --- | --- | --- |
| | IO-Link master | EtherCAT Slave, IO-Link | 8 | M12 | GX Series IO-Link Master Unit IP67, 8 ports, EtherCAT |
Compare products
Show more products
How can we help you?
If you have a question or would like to ask for a quote, please contact us or send a request.
+47 22 65 75 00
Contact us
Kontakt meg GX-ILM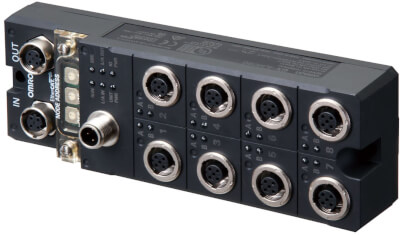 Takk for din forespørsel. Vi vil kontakte deg så snart som mulig.
Vi har for tiden tekniske problemer. Ditt skjema har ikke blitt innsendt. Vi beklager så mye og håper du vil prøve igjen senere. Detaljer:
Download
Request quotation
Request quotation
Tilbud for GX-ILM
Ved å fylle ut dette skjemaet vil du motta et tilbud på det valgte produktet. Vennligst fyll inn alle obligatoriske felter. Dine personlige opplysninger vil bli behandlet konfidensielt.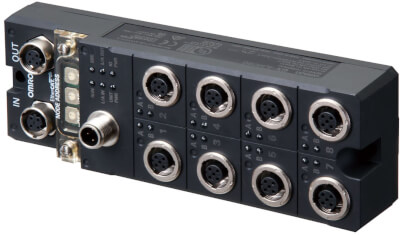 Takk for din tilbudsforespørsel. Vi vil sende deg det forespurte tilbudet så snart som mulig.
Vi har for tiden tekniske problemer. Ditt skjema har ikke blitt innsendt. Vi beklager så mye og håper du vil prøve igjen senere. Detaljer:
Download