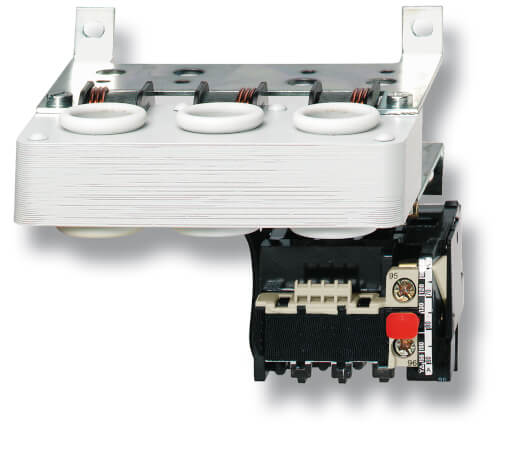 J7TKN
Thermal overload relays for J7 contactors
J7TKN relays protect motors against thermal overload. They can be mounted on the contactor or separately. The relays comply with IEC 947 (single-phase sensitivity).
Series of overload relays covering a setting range from 0.24A to 220A
All components are finger proof
Specifications & ordering info
Ordering information
126.5 × 45 × 70 (J7KN-10D to J7KN-22D);
141.5 × 45 × 87.5 (J7KN-24 to J7KN-40)
Accessories
Sets for single mounting
Busbar sets for thermal overload relays
Specifications
Without terminals, suitable for bushing one connector 70 mm² (stranded) per phase
How can we help you?
If you have a question or would like to ask for a quote, please contact us or send a request.
+47 22 65 75 00
Contact us
Kontakt meg J7TKN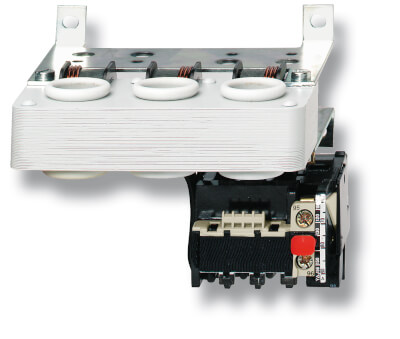 Takk for din forespørsel. Vi vil kontakte deg så snart som mulig.
Vi har for tiden tekniske problemer. Ditt skjema har ikke blitt innsendt. Vi beklager så mye og håper du vil prøve igjen senere. Detaljer:
Download
Request quotation
Request quotation
Tilbud for J7TKN
Ved å fylle ut dette skjemaet vil du motta et tilbud på det valgte produktet. Vennligst fyll inn alle obligatoriske felter. Dine personlige opplysninger vil bli behandlet konfidensielt.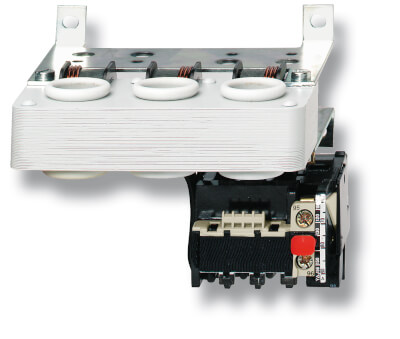 Takk for din tilbudsforespørsel. Vi vil sende deg det forespurte tilbudet så snart som mulig.
Vi har for tiden tekniske problemer. Ditt skjema har ikke blitt innsendt. Vi beklager så mye og håper du vil prøve igjen senere. Detaljer:
Download