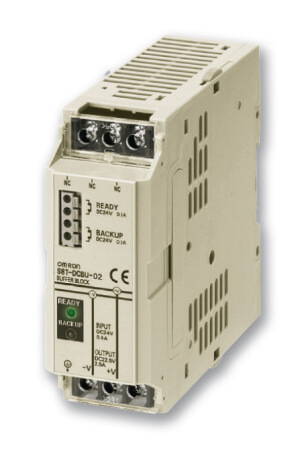 S8T-DCBU-02
Short time Buffer unit
Prevents equipment stoppage, data loss and other problems resulting from momentary power failures. One S8T-DCBU-02 buffer block provides a back-up time of 500 ms at an output current of 2.5 A. Can be wired to the 24 VDC output from any switch mode power supply.
Connects to all Omron power supplies: S8TS, S8VS, S82J, S82K, S8VM, S8PE
Connects to both single-phase and three-phase power supplies
Connects to an S8TS power supply via an S8T-BUS03 bus line connector
Parallel connection up to 4 units to increase back-up time and capacity
Complies with Semi F47-0200 standard
Specifications & ordering info
Ordering information
Note: There are DC Bus line connector accessories available on request. Please contact your Omron representative for special request.
Specifications
How can we help you?
If you have a question or would like to ask for a quote, please contact us or send a request.
+47 22 65 75 00
Contact us
Kontakt meg S8T-DCBU-02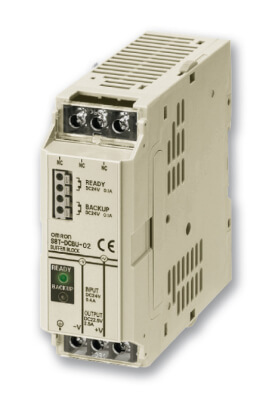 Takk for din forespørsel. Vi vil kontakte deg så snart som mulig.
Vi har for tiden tekniske problemer. Ditt skjema har ikke blitt innsendt. Vi beklager så mye og håper du vil prøve igjen senere. Detaljer:
Download
Request quotation
Request quotation
Tilbud for S8T-DCBU-02
Ved å fylle ut dette skjemaet vil du motta et tilbud på det valgte produktet. Vennligst fyll inn alle obligatoriske felter. Dine personlige opplysninger vil bli behandlet konfidensielt.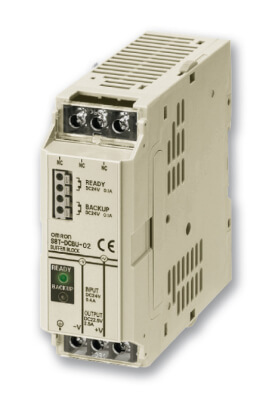 Takk for din tilbudsforespørsel. Vi vil sende deg det forespurte tilbudet så snart som mulig.
Vi har for tiden tekniske problemer. Ditt skjema har ikke blitt innsendt. Vi beklager så mye og håper du vil prøve igjen senere. Detaljer:
Download