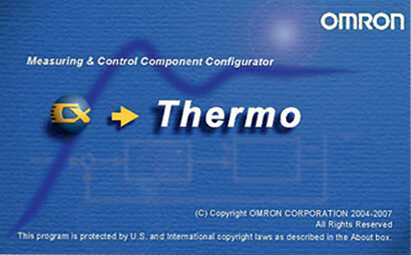 CX-Thermo
PC-based support software for easy set-up and monitoring
Omron's CX-Thermo support software has been specially developed for use with the company's E5AC/E5CC/E5DC/E5EC, E5AN/E5GN, E5_N-H, E5ZN, E5AR, E5ER and CelciuXº temperature controllers. CX-Thermo enables faster parameter set-up, easier device adjustment and simpler maintenance. It dramatically reduces the time and effort needed to set and manage temperature control parameters.
Advanced parameter setting and editing
Batch-downloading functions
Graphical online monitoring of set point, process value and manipulated value
Graphical PID tuning tool is also included, providing a simple interface where the controller can be set to tune for optimum stability, reduced overshoot or better disturbance rejection
How can we help you?
If you have a question or would like to ask for a quote, please contact us or send a request.
+47 22 65 75 00
Contact us
Kontakt meg CX-Thermo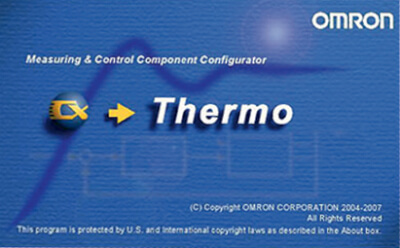 Takk for din forespørsel. Vi vil kontakte deg så snart som mulig.
Vi har for tiden tekniske problemer. Ditt skjema har ikke blitt innsendt. Vi beklager så mye og håper du vil prøve igjen senere. Detaljer:
Download
Request quotation
Request quotation
Tilbud for CX-Thermo
Ved å fylle ut dette skjemaet vil du motta et tilbud på det valgte produktet. Vennligst fyll inn alle obligatoriske felter. Dine personlige opplysninger vil bli behandlet konfidensielt.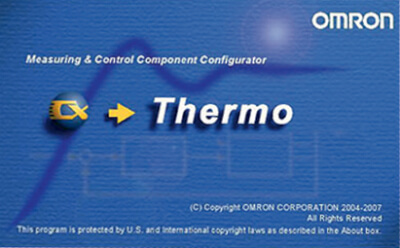 Takk for din tilbudsforespørsel. Vi vil sende deg det forespurte tilbudet så snart som mulig.
Vi har for tiden tekniske problemer. Ditt skjema har ikke blitt innsendt. Vi beklager så mye og håper du vil prøve igjen senere. Detaljer:
Download
Software Registration Downloads