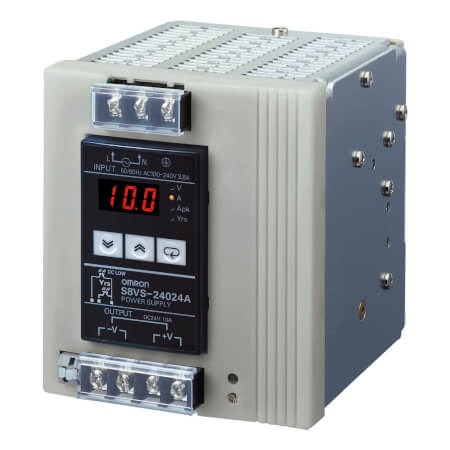 S8VS-A/B
Power Supply with a display
The S8VS-A/B series are AC to DC Power supplies with a display of output voltage, output current, and peak hold current. The A type S8VS has a function to show the maintenance forecast time in operational years. This will contribute to the equipment maintence and allow for replacement before the end of product life. The B type has a function of total run time monitor to allow the user to properly schedule equipment maintenance.
Operating temperature range (-10 to +60ºC)
The 3 digit, 7 segment display
The alarm output(Transistor:PNP, NPN)
The screwless terminal type is available
cULus, EN, RoHS compliant
UL Class 2 output( 60W and 90W)
How can we help you?
If you have a question or would like to ask for a quote, please contact us or send a request.
+47 22 65 75 00
Contact us
Kontakt meg S8VS-A/B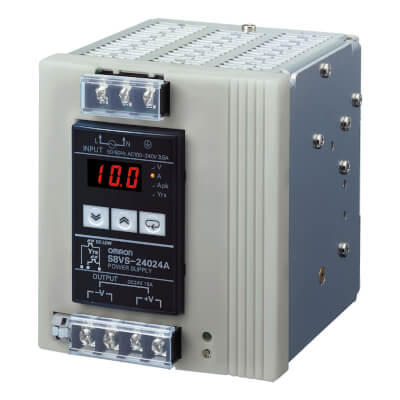 Takk for din forespørsel. Vi vil kontakte deg så snart som mulig.
Vi har for tiden tekniske problemer. Ditt skjema har ikke blitt innsendt. Vi beklager så mye og håper du vil prøve igjen senere. Detaljer:
Download
Request quotation
Request quotation
Tilbud for S8VS-A/B
Ved å fylle ut dette skjemaet vil du motta et tilbud på det valgte produktet. Vennligst fyll inn alle obligatoriske felter. Dine personlige opplysninger vil bli behandlet konfidensielt.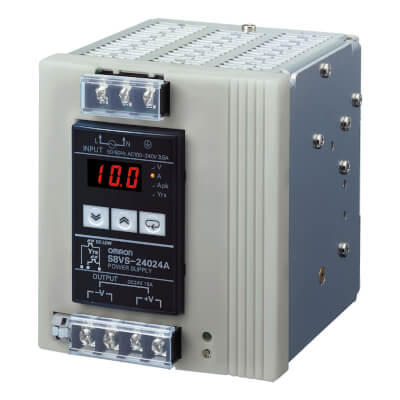 Takk for din tilbudsforespørsel. Vi vil sende deg det forespurte tilbudet så snart som mulig.
Vi har for tiden tekniske problemer. Ditt skjema har ikke blitt innsendt. Vi beklager så mye og håper du vil prøve igjen senere. Detaljer:
Download
Specifications & ordering info
Specifications
Ordering info