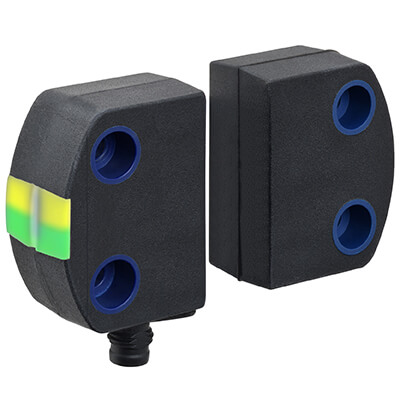 D41D
High-coded non-contact door switch
Preventing the deactivation of interlock equipment and minimizing the risk of human error
Reducing the risk of interlock devices being deactivated, for a safe and worry-free production site.
Best protection against defeating:
High-level RFID coding* minimizes tampering risks and human errors
Excellent versatility of mounting in different types of guards:
- Suitable for aluminum profiles as well as glass doors and panels
- Suitable for removable, rotatable, and sliding guards
- Compact design and three types of actuators to fit in narrow spaces and corners
Reduce installation time by teaching procedure and smart diagnostic:
- Pairing by teaching procedure is very intuitive and takes only 30 seconds to be done
- Smart diagnostic by means of tri-color LED's which includes 11 possible patterns to visualize different status
Large actuator tolerance for guard misalignment
Long detection range and different actuating directions (front and slim side) to consider guard misalignments
Reduce wiring cost by serial connection maintaining highest safety level
- Series-wiring connection up to 30 sets without reduction of the Performance level (PL e)
- Pairing of all series-connected switches can be done at once, reducing design and commissioning time
* A high-coded safety switch is defined as one where a sensor is paired with a high-level coded actuator for which more than 1,000 variations are available.
How can we help you?
If you have a question or would like to ask for a quote, please contact us or send a request.
+47 22 65 75 00
Contact us
Kontakt meg D41D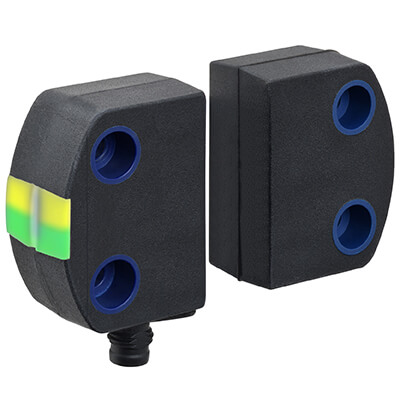 Takk for din forespørsel. Vi vil kontakte deg så snart som mulig.
Vi har for tiden tekniske problemer. Ditt skjema har ikke blitt innsendt. Vi beklager så mye og håper du vil prøve igjen senere. Detaljer:
Download
Request quotation
Request quotation
Tilbud for D41D
Ved å fylle ut dette skjemaet vil du motta et tilbud på det valgte produktet. Vennligst fyll inn alle obligatoriske felter. Dine personlige opplysninger vil bli behandlet konfidensielt.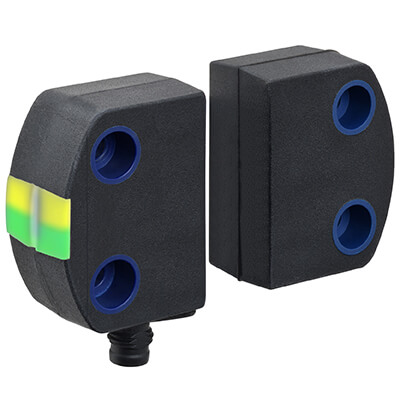 Takk for din tilbudsforespørsel. Vi vil sende deg det forespurte tilbudet så snart som mulig.
Vi har for tiden tekniske problemer. Ditt skjema har ikke blitt innsendt. Vi beklager så mye og håper du vil prøve igjen senere. Detaljer:
Download
Features
Preventing from defeating your protection guards
Amongst the typical methods of deactivating interlock devices includes using a spare actuator and releasing the lock having omitted the correct work procedure. These methods can lead to accidents at a production site. Therefore, we recommend using the correct procedure indicated in the EN ISO 14119 standard to prevent deactivation.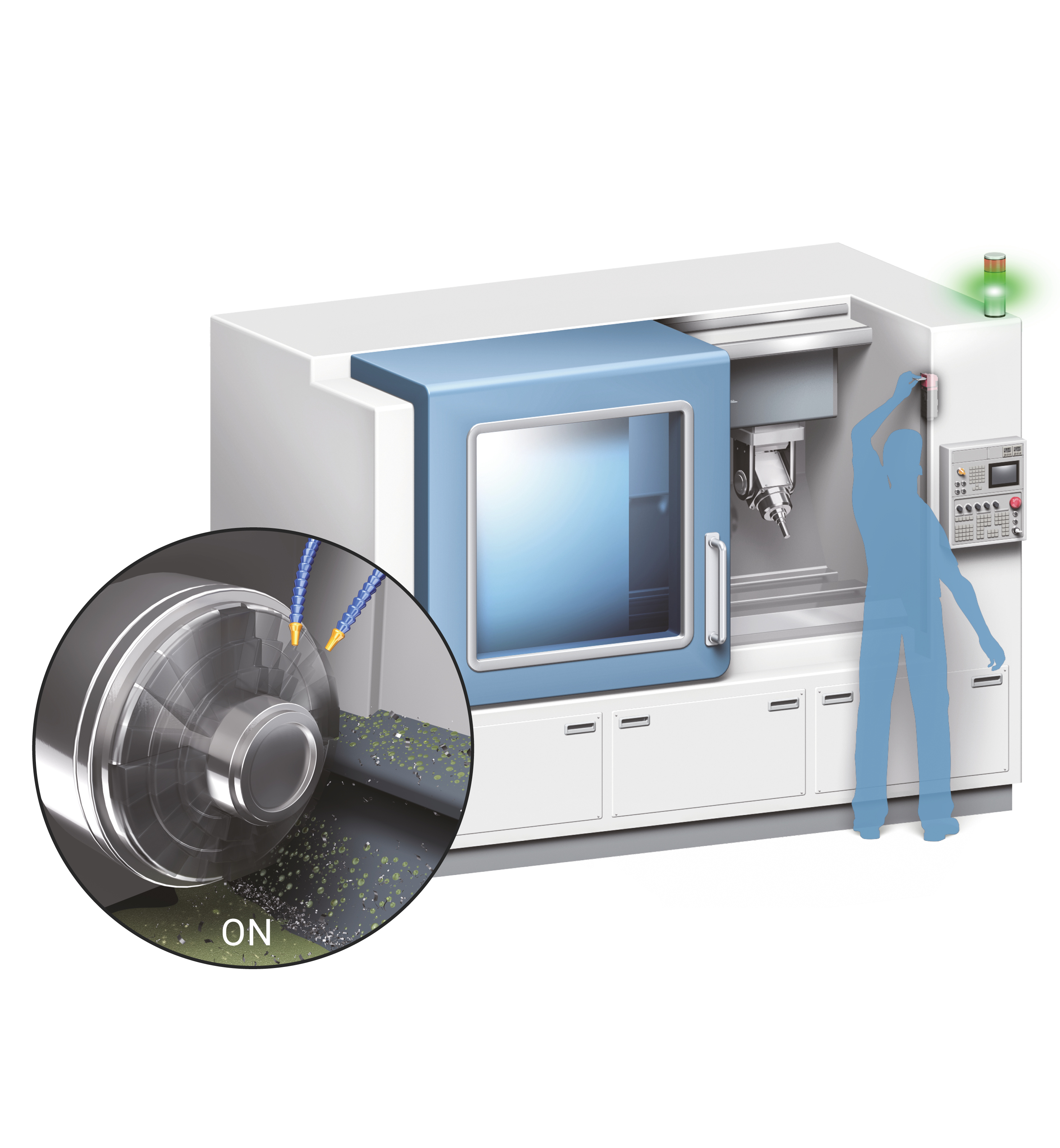 The machine is running even if the door is opened
Possible accident risk
Economic loss due to production shutdown
Liability for compensation for income lost during shutdown
Production plan disrupted by shortage of alternative personnel
More serious risk of business continuity 
If an industrial accident occurs, the governmentalauthorities may order the company to suspend the work, or suspend or change the use of the machinery.
The D41 series is a high-coded safety door switch D41 series with built-in function which prevents deactivation in the switch itself. Through this you can reduce the risk of deactivation. In the "high-coded" safety door switch, the combination of sensor and actuator is fixed by pairing. This makes it impossible to use a spare actuator.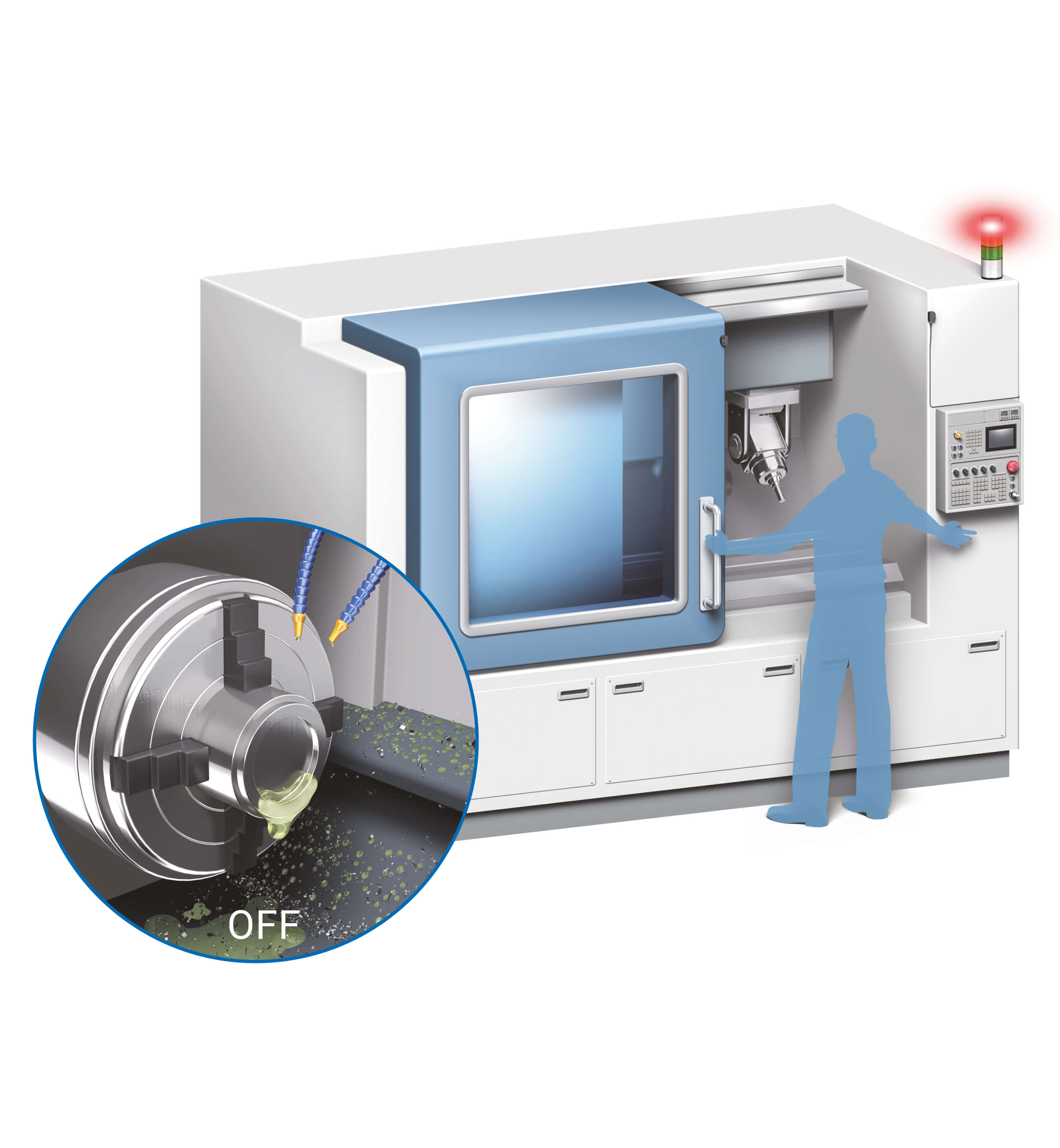 The machine is stopped while the door is opened
Safe and reliable production sites 
Operators follow correct procedures, which reduces accidents. This will make production environments safe and reliable and reduce management risks.
Safe and reliable operations
Compliance with ISO 14119, to which local safety standards in each country conforms, becomes an evidence of safety validation that can be provided to safety control authorities if required.
Matches with machine design while providing excellent versatility