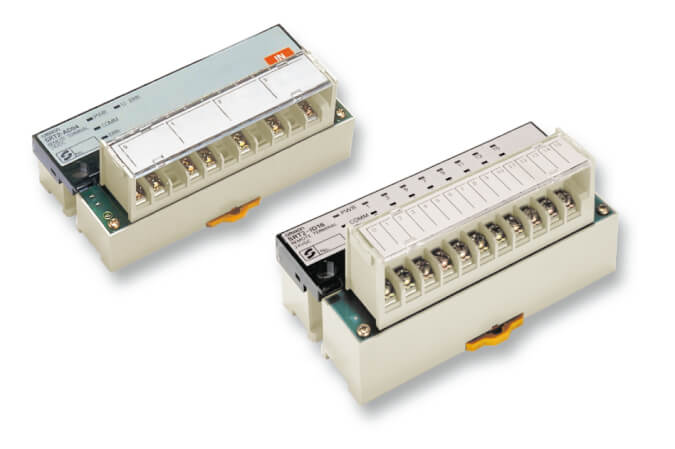 SRT2
Fast and easy over CompoBus/S
Omron's unique CompoBus/S is the most efficient I/O bus for machine automation. With free topology and up to 500 m bus length in long-distance mode, it can be used as a remote I/O system. In high-speed mode (100 m max.) the guaranteed sub-millisecond cycle time makes it ideal for efficient machine control. Used with the compact CPM2C-S PLC as master, your machine control system will fit in the smallest spaces.
Compact size in IP20 housing
Fast cycle time; less than 1 ms per 256 I/O points
Easy set-up; no software required
Choice of 4- 8- and 16-point Digital I/O; transistor-, and relay models
Analog In/Outputs and customisable modules available
Specifications & ordering info
Ordering information
0 to 5 V, 1 to 5 V, 0 to 10 V, -10 to 10 V,
0 to 20 mA, 4 to 20 mA

0 to 5 V, 1 to 5 V, 0 to 10 V, -10 to 10 V,
0 to 20 mA, 4 to 20 mA
Note: To order models with NPN (sinking) outputs and corresponding inputs (+V common), omit the "-1" from the model code.
Accessories
| | |
| --- | --- |
| CompoBus/S 4-wire flatcable for power and communication (100 m) | |
| | |
| | |
| | |
How can we help you?
If you have a question or would like to ask for a quote, please contact us or send a request.
+47 22 65 75 00
Contact us
Kontakt meg SRT2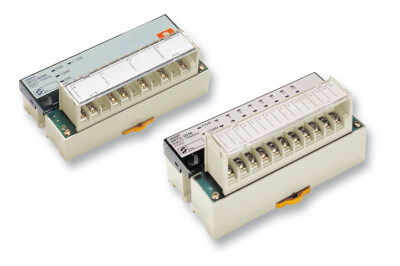 Takk for din forespørsel. Vi vil kontakte deg så snart som mulig.
Vi har for tiden tekniske problemer. Ditt skjema har ikke blitt innsendt. Vi beklager så mye og håper du vil prøve igjen senere. Detaljer:
Download
Request quotation
Request quotation
Tilbud for SRT2
Ved å fylle ut dette skjemaet vil du motta et tilbud på det valgte produktet. Vennligst fyll inn alle obligatoriske felter. Dine personlige opplysninger vil bli behandlet konfidensielt.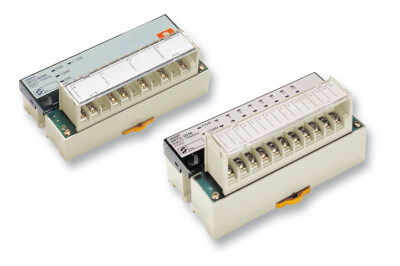 Takk for din tilbudsforespørsel. Vi vil sende deg det forespurte tilbudet så snart som mulig.
Vi har for tiden tekniske problemer. Ditt skjema har ikke blitt innsendt. Vi beklager så mye og håper du vil prøve igjen senere. Detaljer:
Download